5 former 49ers who should be Hall of Famers before Julian Edelman
These five former 49ers players belong in the Pro Football Hall of Fame long before former Patriots wide receiver Julian Edelman gets in.
There's a strong argument, particularly among New England Patriots fans, that recently retired wide receiver Julian Edelman belongs in the Pro Football Hall of Fame.
Understandable. But reasonable? Perhaps not.
True, Edelman's list of accomplishments is noteworthy. The three-time Super Bowl champion had three 1,000-yard receiving seasons over his 11-year career and accumulated over 1,400 receiving yards and five touchdowns in playoff games alone.
Not bad at all for a former seventh-round NFL Draft pick.
Yet awfully good NFL players don't necessarily equate to Hall of Fame-caliber players. There's a key difference, actually a number of them. While the rings are nice, those generally only matter to quarterbacks in terms of Hall of Fame recognition. Edelman was also never a Pro Bowler and not once a first-team All-Pro.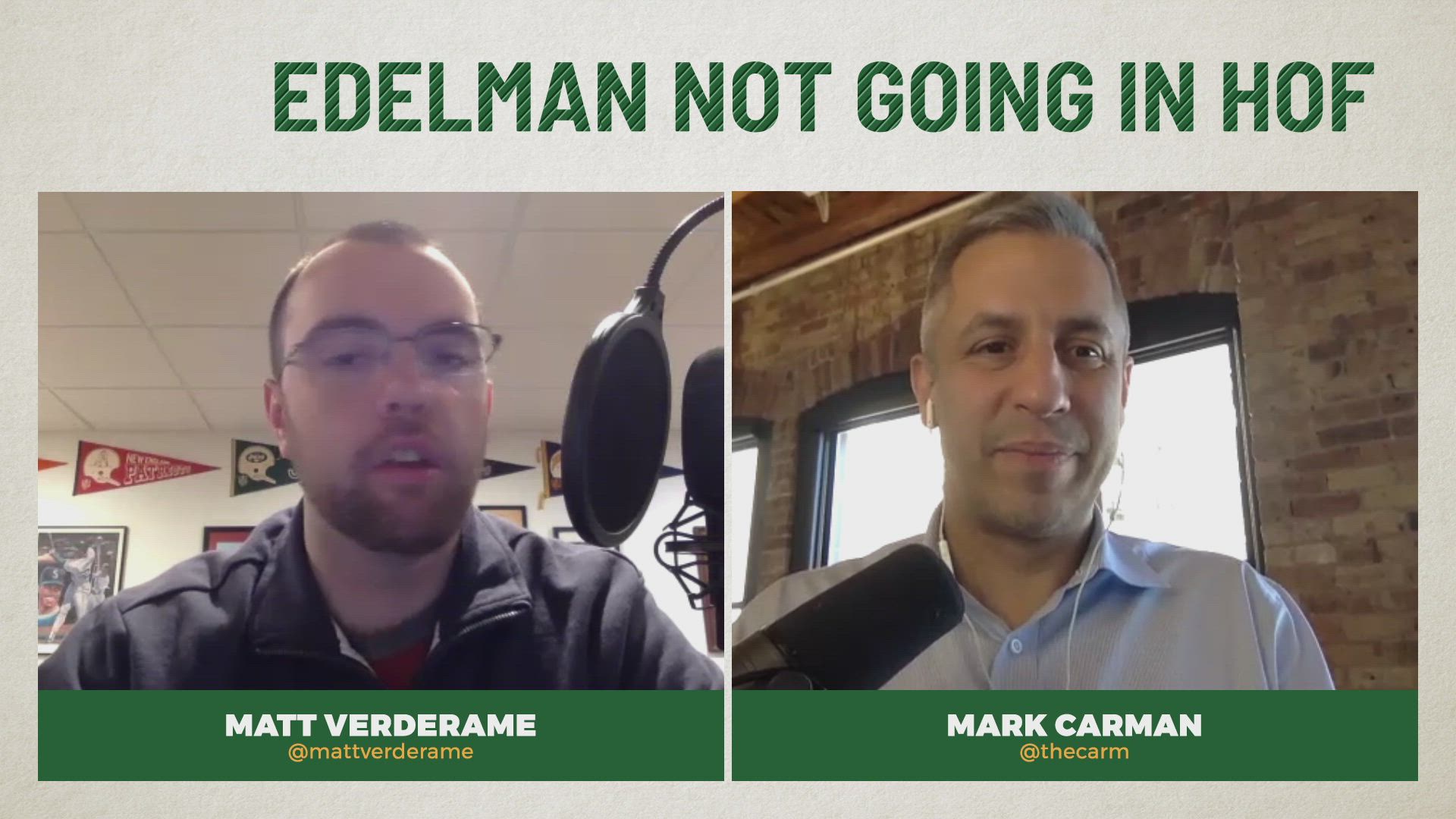 Exactly how much you want to debate Edelman's Hall of Fame worthiness is ultimately up to you, particularly if you're a Pats fan.
But if he gets snubbed, just consider the fact these San Francisco 49ers former players easily deserve Pro Football Hall of Fame recognition before Edelman ever winds up donning the gold jacket.
No. 5: 49ers Defensive Tackle Bryant Young
Four-Time Pro Bowler, One-Time First-Team All-Pro
While Edelman might have former Niners defensive tackle Bryant Young beat, in terms of Super Bowls at least, Young has far more of the individual accolades to his credit.
Granted, it's hard to equate the stats from a defensive player to an offensive player. But the fact Young's 14-year career included four Pro Bowl nods and one first-team All-Pro selection already surpasses Edelman in that regard.
On top of that, Young's 89.5 sacks — which still remain most in franchise history — is tied for 53rd most in NFL history.
That seems like a long shot from the leaderboard, yes. But when considering it's just over 35 removed from the generally accepted threshold of 125 career sacks, Young looks far more the part of a Hall of Famer than Edelman, who is still far behind any overall pass-catching leaderboard.
Edelman certainly made a bigger impact in his 19 career playoff games, yes. Yet Young was just as impactful when accounting for regular-season work, too.
And San Francisco fans are still clamoring for Young to be inducted.