Should SF 49ers bid for NY Jets defensive tackle Quinnen Williams?
The NY Jets have reportedly shopped Quinnen Williams, prompting an idea the SF 49ers could potentially make a move before the NFL trade deadline.
The SF 49ers are in a position where they could have two of the top three prospects from the 2019 NFL Draft on their roster.
They already have one, of course, in EDGE Nick Bosa who ended up being last year's Defensive Rookie of the year. And while Bosa was the clear-cut right choice, some fans were torn between the former Ohio State standout and one of his draft counterparts, Alabama defensive tackle Quinnen Williams, who went one pick later to the NY Jets.
The winless Jets are now in tear-down mode, perhaps a ploy to land Clemson quarterback Trevor Lawrence first overall in the 2021 NFL Draft. And one of those potential blockbuster moves the Jets are looking to make is to move Williams to the right bidder.
Manish Mehta of the New York Daily News reported the Jets are actively shopping Williams amid his second season with the team:
The Daily News has learned that the Jets are shopping defensive lineman Quinnen Williams with the hope of moving him for a fair price before the Nov. 3 trade deadline.

Although general manager Joe Douglas has repeatedly said that he's willing to take calls from any team, the Jets have been proactive in attempting to get more draft capital in exchange for the third overall pick of the 2019 draft.

The 0-7 Jets, the only winless team in the league, aren't asking for the moon. In other words, Gang Green won't require a first-round pick in return, according to sources.
Mehta did report, however, New York is asking for multiple picks and not just a second-round selection. So any team looking to strengthen the interior of its defensive line might consider sending away a decent package to get Williams in return.
That prompts the question: Are the SF 49ers going to be players in this pre-NFL trade deadline bidding war?
Pros for SF 49ers trying to land NY Jets' Quinnen Williams
One of the top priorities for SF 49ers general manager John Lynch and head coach Kyle Shanahan was to build up the defensive line, highlighted by last year's first-round move for Bosa and the 2020 selection of South Carolina defensive tackle Javon Kinlaw in Round 1, too.
But Bosa is shelved on injured reserve for the season with an ACL tear, and Kinlaw is still in the early developmental phases of his pro career. Depth defensive tackle Solomon Thomas, another former first-round pick, is also on IR with an ACL injury.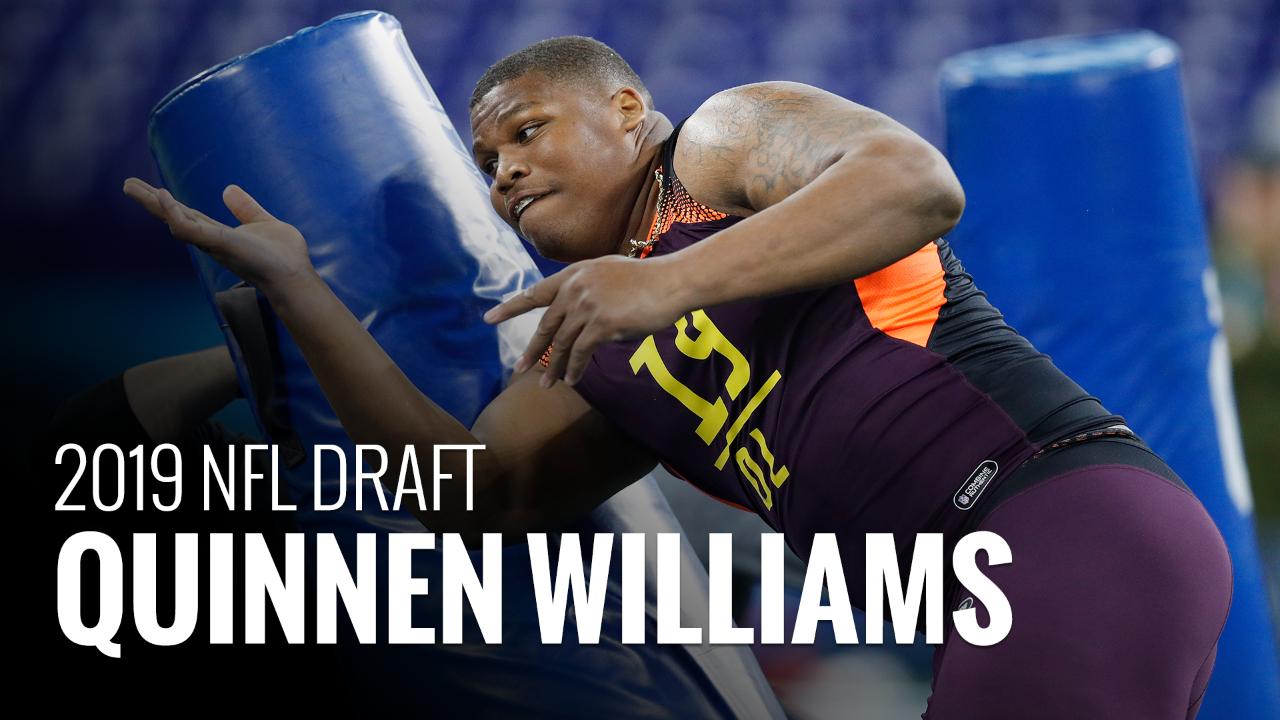 Needless to say, the Niners D-line seven weeks into the season is of the patchwork variety, and adding Williams would provide some much-needed thump to a defense that has mustered a mere 12 sacks over that span. Williams already has three this season, which would make him No. 2 on San Francisco's roster behind EDGE Kerry Hyder in that particular category.
And interior pass-rushers are always valuable, even though Williams has primarily cut his teeth as a dominant run-stopper.
Another positive is the addition of Williams would allow the SF 49ers to move on from nose tackle D.J. Jones, who is set to become a free agent in 2021.
Cons for SF 49ers trying to land NY Jets' Quinnen Williams
Kinlaw's presence is a massive reason why the Niners don't need Williams. They effectively play the same 1- and 3-technique positions and wouldn't be capable of doubling up their values by playing on the outside. While there's some sense in having both play alongside each other, it's just as fair a question to wonder why San Francisco would part ways with some prime draft capital in exchange for Williams' services.
The multiple-pick asking price isn't quite as bad, provided the exchange would be a second- and third-round pick. Yet the SF 49ers are without their Round 3 selection — sent to Washington last April in exchange for left tackle Trent Williams — and Lynch is going to need some of those rookie contracts in coming years anyway, given the Niners' current cap situation and the likelihood the salary cap drops as low as $175 million.
Williams' 2021 cap hit of just over $9 million is affordable, yes. And that coveted fifth-year option for Round 1 rookies is attractive, too. But with San Francisco already boasting over $168 million in player liabilities for next season and with a slew of pending free agents ticketed for hopeful re-sign deals, it's hard to imagine Lynch pulling the trigger here.
That'll probably be the primary reason why the SF 49ers don't make a move for Williams, although the thought of the Niners having two of the 2019 draft's top three selections on their roster is still pretty interesting.