When is the 2023 Pro Bowl? Date, time and how to watch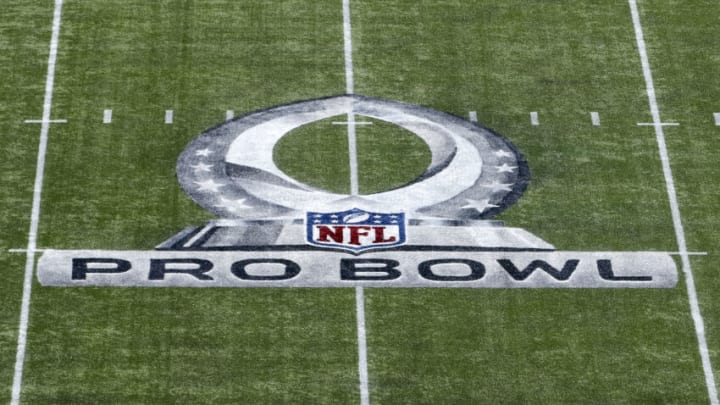 (Photo by Don Juan Moore/Getty Images) /
The 49ers had six players nominated for the 2023 Pro Bowl, and fans can tune into the newly revamped event a week before Super Bowl Sunday.
It seems as if the NFL has unsuccessfully tried to make the Pro Bowl relevant for years.
Turning the NFC-AFC all-star game into a draftable matchup featuring "head coaches" like Jerry Rice and Deion Sanders, moving the game from the weekend after the Super Bowl to the weekend before it, moving the location from Hawaii to Florida and a slew of other attempts to draw fans' interests all seem to have failed.
Perhaps the 2020 pandemic that canceled the game ultimately convinced the league to shake things up entirely.
Well, that's the case for the 2023 Pro Bowl, which won't feature the doldrums of a watered-down tackle game with players only half-trying.
Instead, this year's version will feature some crazy skills competitions, followed by a flag football game on Sunday, Feb. 5.
Here's everything you'll need to know about the 2023 Pro Bowl.
Which 49ers players were selected to the 2023 Pro Bowl?
The San Francisco 49ers are well-represented for the Pro Bowl this season, and the following players earned bids to participate:
FB Kyle Juszczyk
OT Trent Williams
DE Nick Bosa
LB Fred Warner
S Talanoa Hufanga
Hufanga, the second-year safety out of USC, is making his first appearance in the league's all-star game.
The full rosters for both the NFC and AFC can be found here.
Read More: Dre Greenlaw, other 49ers were massive snubs from 2023 Pro Bowl
Who are the coaches for the 2023 Pro Bowl?
There are some pretty notable names on the coaching side of things for this year's Pro Bowl.
AFC Coaches
Head coach: Peyton Manning
Defensive coordinator: Ray Lewis
Offensive coordinator: Diana Flores
NFC Coaches
Head coach: Eli Manning
Defensive coordinator: Demarcus Ware
Offensive coordinator: Vanita Krouch
When and where is the 2023 Pro Bowl?
This year's NFL all-star game will take place at the home of the Las Vegas Raiders, Allegiant Stadium.
The skills competition will take place on Thursday, Feb. 2 at 7 p.m. ET, and the flag-football competition will be at 3 p.m. ET on Sunday, Feb. 5.
How to watch the 2023 Pro Bowl
Fans who want to watch both the skills competition and the flag-football game can tune into ESPN, ABC and Disney XD to watch the game.
Those wishing to stream the game can subscribe to fuboTV, which offers a free seven-day trial for first-time users.
Then, Super Bowl LVII will take place on Sunday, Feb. 12 at 6:30 p.m. ET.