Final year-end grades for 49ers 2021 NFL Draft class
With one full year in the books, Niner Noise looks at the 49ers' 2021 NFL Draft class and dishes out year-end grades for each of the selections.
Hindsight and retrospect are always fun things, especially when it comes to evaluating any team's actions in the NFL Draft.
The San Francisco 49ers finished up their 2021 draft class with eight total selections, highlighted by the bold move to get up to No. 3 overall and selecting quarterback Trey Lance, who'll be poised to be the team's franchise signal-caller for the foreseeable future.
Lance saw scant field time during the regular season, though, as the Niners still intended to let their veteran quarterback, Jimmy Garoppolo, handle the bulk of those duties.
As such, grading Lance is a bit more difficult, yet there's the evidence behind his performances.
Grading the performances from Lance and the other San Francisco draftees is still important, though, to see just what the team got out of its eight picks. To assess the year-end grades, Niner Noise will take a look at both the traditional stats and other analytical metrics to see how the 49ers' 2021 rookie class panned out in year one with special attention given to where the rookie was drafted and in which round.
Trey Lance
Quarterback
North Dakota State

Round 1, Pick No. 3 Overall: 49ers quarterback Trey Lance
This shouldn't be too big a surprise to put Lance into a C-grade category.
Widely viewed as 2021's first-round quarterbacking prospect with potentially the biggest upside but lowest floor, Lance was going to need time to develop after seeing just one full year as a starter at North Dakota State, 2019, and attempting only 318 collegiate passes during his tenure there.
Top-five draft picks are expected to be game-changing players right away in most cases, and Lance obviously didn't have the chance to become that in year one.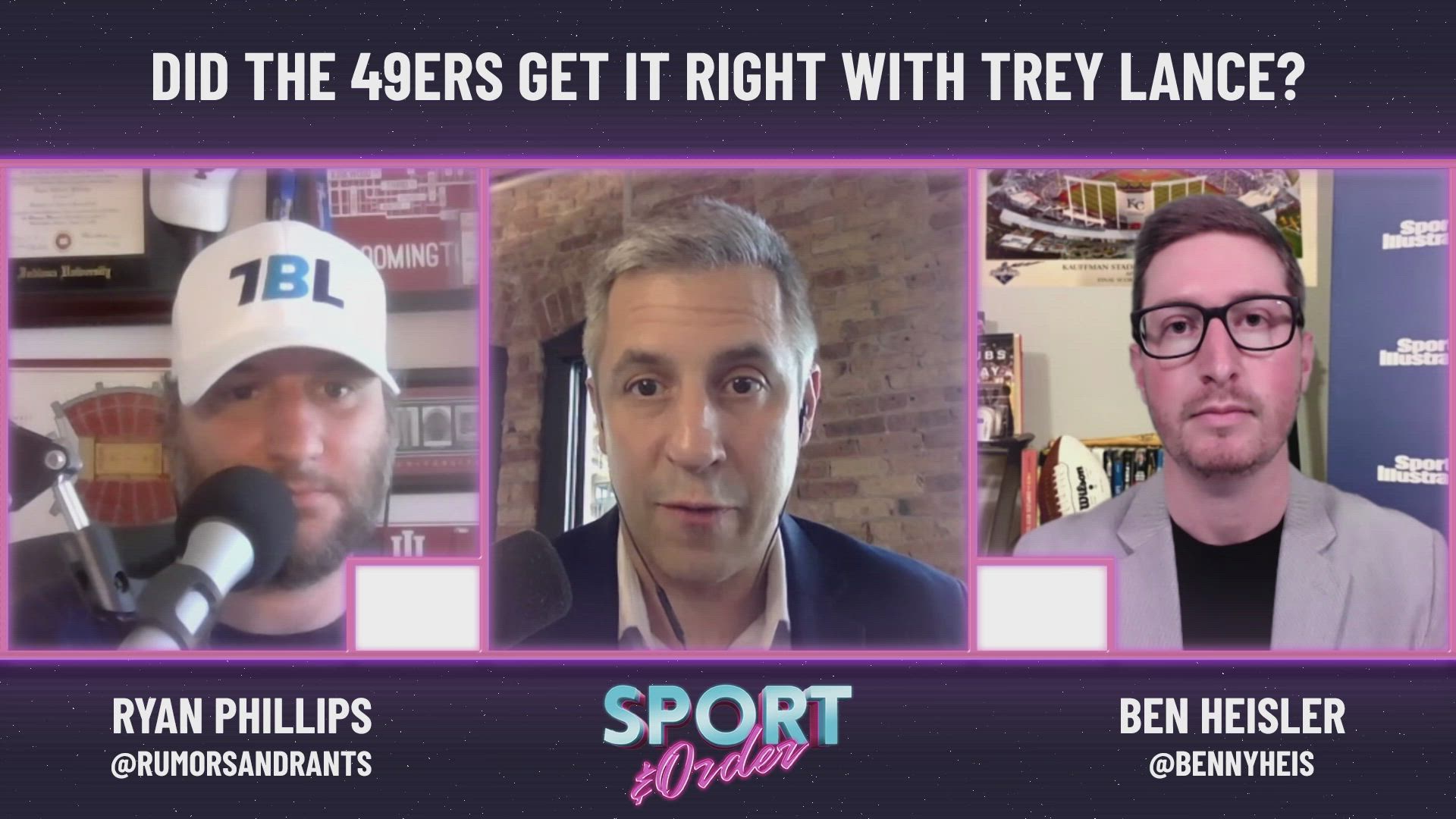 Instead, amid limited duty and over just six games played (two of them starts), Lance completed 57.7 percent of his passes with five touchdowns thrown against two interceptions, also rushing for an additional touchdown.
One might relegate Lance's rookie-year grade to the category of being incomplete, given the context. But, from what we saw on the field with regards to the good and bad, a C-grade seems fair.