49ers playbook, Week 2: The run-pass option slant
Today's edition of 49ers Playbook breaks down the run-pass option (RPO) slant pass.
Through the chaos and hype of the first two weeks of the season, it is easy to miss the genius of San Francisco 49ers head coach Kyle Shanahan's playbook.
Shanahan's play designs have been scheming receivers open to take pressure off quarterback Brian Hoyer by implementing a variety of play-action passes.
The offense Shanahan schemes gives the quarterback multiple options based on the pre-snap look of the defense. On this particular occasion, Hoyer was given a "packaged play" known as the "run-pass option" (RPO).
In the RPO, the quarterback has the option of handing the ball off to the running back or passing to receiver based on the pre-snap look of the defense. The goal is to always make the defense wrong.
Against the Seahawks in Week 2, Hoyer hit tight end George Kittle for an eight-yard gain on this RPO off of the outside zone-run blocking scheme: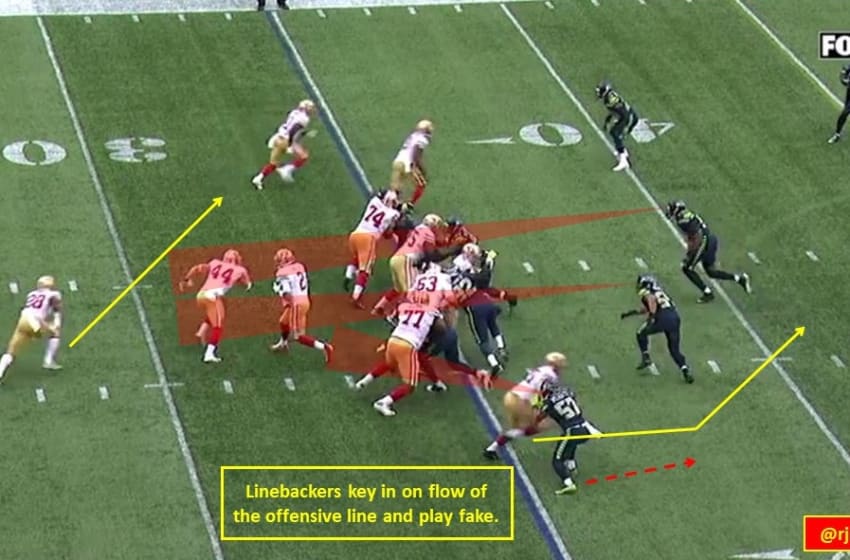 The play is essentially a called run. You can see this in the movement of the running back and offensive line as they move to reach and get up field on their outside zone run blocks.
What helps sell the play is the lineman and running back do not ultimately know where that ball is going, so they must stick to their assignments.
The play gives the quarterback the option to abort the run in favor of the pass, based on the defensive alignment. If the defense has the numbers advantage in the box, the quarterback will pass. If the offense has the advantage in the box, they'll run.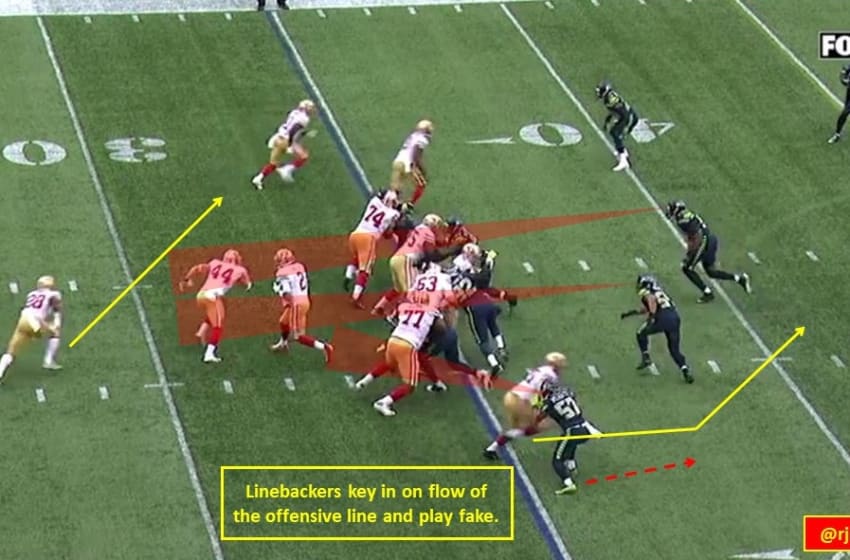 Right away, Hoyer notices the strength of the defense is set to the left side of the offense's formation.
At the snap, the defense flows in the direction of the blocking, leaving a void in the middle of the field vacated by the linebackers.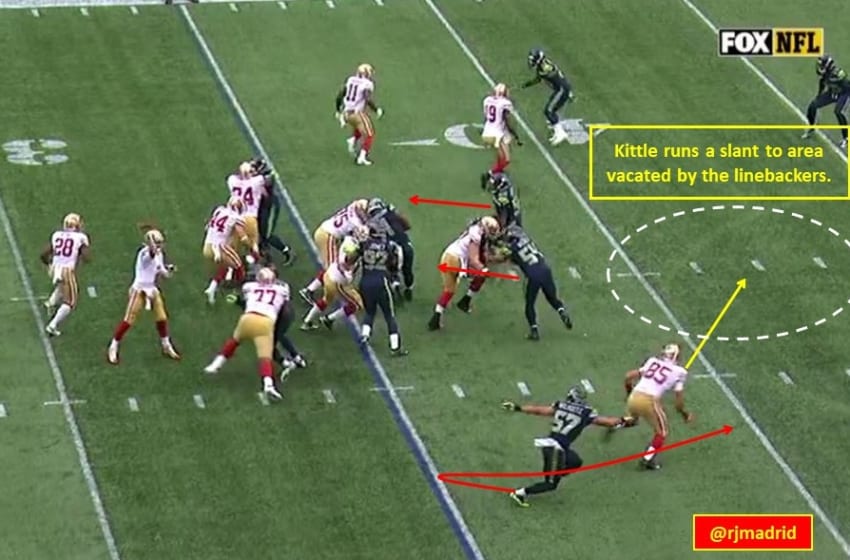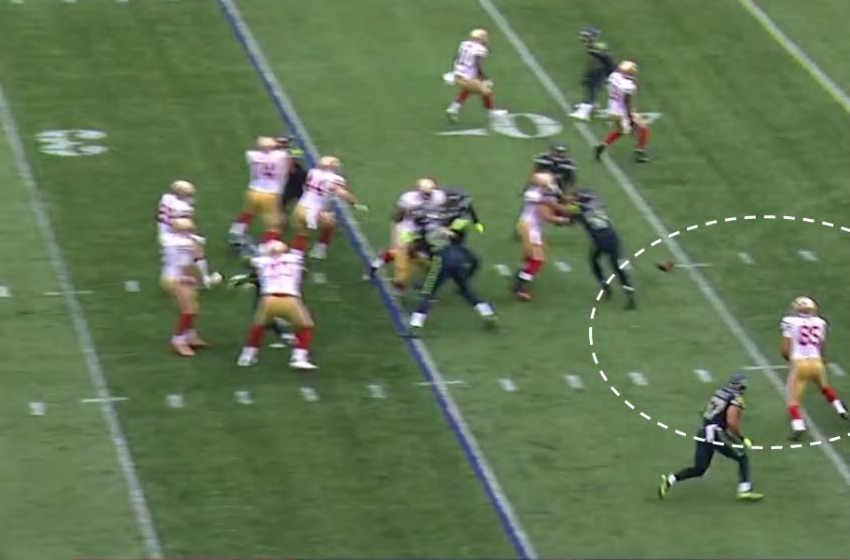 The defense pursues the run, but Hoyer turns and throws off the simulated run fake to a wide open Kittle in the void in the zone where the defense was.
He catches it for an eight-yard gain.
It's not hard to see how Shanahan uses the combination of the running game and play action to dictate what the defense will do and therefore make them wrong.
For more offensive resources, click here.